Become A
Kannaway
MVP Today
Achieve MVP status with Kannaway by sharing our products with your customers and fellow entrepreneurs. For every product sold, you'll earn points towards the MVP program. Hit 3 points in a month and you'll be recognized as an MVP. And for even more incentive, the top 5 MVPs each month earn a cash reward!

It's that simple: help people and earn points!
How does it work?
Point System
Timeless or Java Box
1 pt.
Hemp or CBD Box
1 pt.
Starter Value Pack
2 pts.
Jr. Executive Value Pack
3 pts.
Executive Value Pack
4 pts.
Total Product Experience
6 pts.
MVP CASH REWARDS
The Top 5 MVPs are eligible to earn a cash reward each month!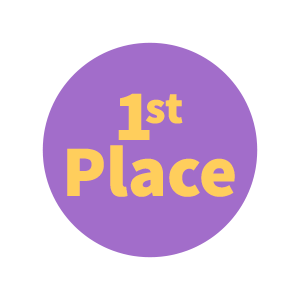 $1000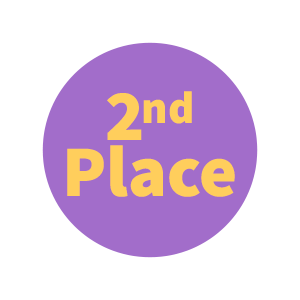 $500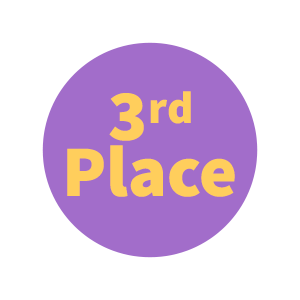 $150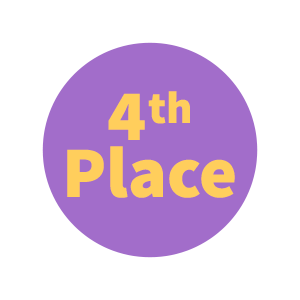 $250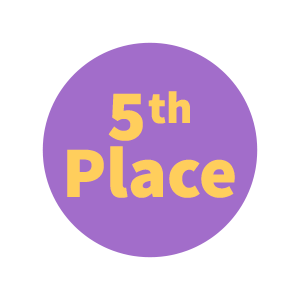 $100
*All orders must be from new customers or entrepreneurs during the calendar month being recognized. Orders with more than one MVP product will receive the highest point item in the order. Monthly Recognition will be posted until the 6th of the following month before being moved to Previous Month Recognitions. The current month totals will include any adjustments to orders made through the 5th of the following month to allow for order corrections. This report is updated on Monday, Wednesday and Friday.


Congratulations to our May MVPs!
Updated Monday, June 05 , 2023 12:00 PM PST
Name
Country
Points
Andy Stocks
United States
37
Fumiko Kishida
Japan
36
Gigi Belmonico
United States
31
Emiko Ando
Japan
21
Maki Miyamoto
Japan
18
Chihiro Wakabayashi
Japan
18
Yoko Miyagi
Japan
18
Kimiko Hirabayashi
Japan
18
Hiroki Nishimura
Japan
18
Seika Yamada
Japan
18
Aya Hashimoto
Japan
16
Mitchell Farnsworth
United States
15
Hosaka ai
Japan
14
Kousuke Kato
Japan
14
Mari Morigaki
Japan
12
Kazue Kawasaki
Japan
12
Hisayo Naruse
Japan
12
Machiko Takemura
Japan
12
Mayumi Date
Japan
12
Mamiko Hirohara
Japan
12
Jianni Erasmus
South Africa
12
Kayoko Zushi
Japan
12
Ayako Ozaki
Japan
12
Miyuki Okada
Japan
12
Raymond Alexander
South Africa
10
Linda Cobleigh
United States
9
Hendrik Acker
South Africa
9
Marion Felecity Arendse
South Africa
9
Linda Kloppers
South Africa
9
Mayumi Masuyama
Japan
8
Maria Eugenia Barahona Lopez
México
8
Joy Dossey
United States
7
Naomi Kishida
Japan
6
Kayoko Hazell
Japan
6
Hiroko Yamazaki
Japan
6
Takashi Kinugawa
Japan
6
Takabayashi Teruhisa
Japan
6
Hiromi Hayasaka
Japan
6
Koji Toyoshima
Japan
6
Katsuyuki Matsumoto
Japan
6
Mika Hashida
Japan
6
Yumiko Tarewaki
Japan
6
Shigemi Nonaka
Japan
6
Shiho Matsuwaka
Japan
6
Akiyo Kashiwagi
Japan
6
Yoko HarrisonAsano
Japan
6
Sakae Hatuse
Japan
6
Aiko Kamizono
Japan
6
Fumiko Matsumura
Japan
6
Danie Venter
South Africa
6
Miyuki Miyamoto
Japan
6
Noriko Taniguchi
Japan
6
Motohiro Kosaki
Japan
6
Tadashi Matsumoto
Japan
6
Yurika Fujiwara
Japan
6
Mihoko Hinata
Japan
6
Chizuko Tanabe
Japan
6
Kaori Misawa
Japan
6
Sayako Kuroyanagi
Japan
6
Motoshige Katou
Japan
6
Ruriko Fujimoto
Japan
6
Mikari Oyama
Japan
6
Yasuyo Shndo
Japan
6
Toshiko Ito
Japan
6
Hiromi Ida
Japan
6
Masao Sasaki
Japan
6
Miyu Murata
Japan
6
Hisako Masune
Japan
6
Eri Hibino
Japan
6
Miyako Tonooka
Japan
6
Kaori Ishizu
Japan
6
Kimiyo Kondo
Japan
6
Chiemi Aono
Japan
6
Ivan Arendse
South Africa
6
Yuuko Tanaka
Japan
6
Kazuya Ito
Japan
6
Tomoyuki Tsuji
Japan
6
Hideya Nakano
Japan
6
Hisayo Nagakura
Japan
6
Masatoshi Ito
Japan
6
Takao Wada
Japan
6
Francisca del Rosario Gamboa Burgos
México
6
Yuko Sakai
Japan
6
Edgar Alfredo Garcia Interian
México
6
Kimiko Furuhara
Japan
6
Mitani Kumiko
Japan
6
Satomi Ooshiro
Japan
6
Sakiko Misawa
Japan
6
Jose Cinar Corzo Chanona
México
5
Jorge De los Reyes Varela
México
5
Carlos Humberto Farías Martínez
Mexico
5
Lesille Hernandez
United States
4
Tamami Tonooka
Japan
4
Jan Maas
United States
4
Kaoru Ikeda
Japan
3
Johanna Nel
South Africa
3
Bill Wilkinson
United States
3
Cipriana Muños Guzman
México
3
Josefino Montes
United States
3
Emi Umezawz
Japan
3
Sonja Sophia Pietersen
South Africa
3
Magdalena Nel
South Africa
3
Ian Venter
South Africa
3
Conrad Moelich
South Africa
3
Adéle Alexander
South Africa
3
Konisani Ntsikelelo
South Africa
3
Kiyomi Matuda
Japan
3
Floriza Fajardo
United States
2
Rafal Lopatka
Poland
2
Chizue Mayata
Japan
2
Yuki Kimura
Japan
2
Makoto Matsumoto
Japan
2
Miki Shiroshita
Japan
2
Toru Kidoguchi
Japan
2
Nao Yonezu
Japan
2
Sanae Yamaguchi
Japan
2
Yuko Amakawa
Japan
2
Kiriko Takahashi
Japan
2
Breanne Blymiller
México
2
Marie Kisai
Japan
2
Minoru Sato
Japan
2
Monica Martinez Herrera
México
2
Jose Juan Meraz Mendoza
México
2
Jessica Michelle Solano Aguirre
México
2
Kojirou Kariya
Japan
2
Mona Harper
United States
2
Maria Mosqueda Hernandez
México
2