---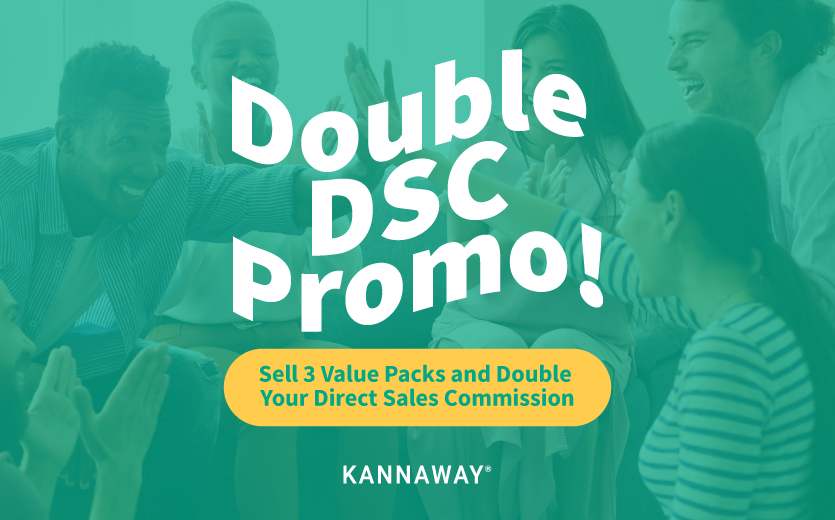 Double DSC Promo Promotion Extended
Take advantage of our exclusive offer and earn a Double Direct Selling Commission, or DSC, when you sell three or more Value Packs. Although we would love to make this a permanent offer, it is limited and only available for new Customer or Entrepreneur enrollments.
Valid in: Global (excluding Japan)
Expires at 11:59 pm June 30, 2023. Promotions are subject to change or amendment at any time.
---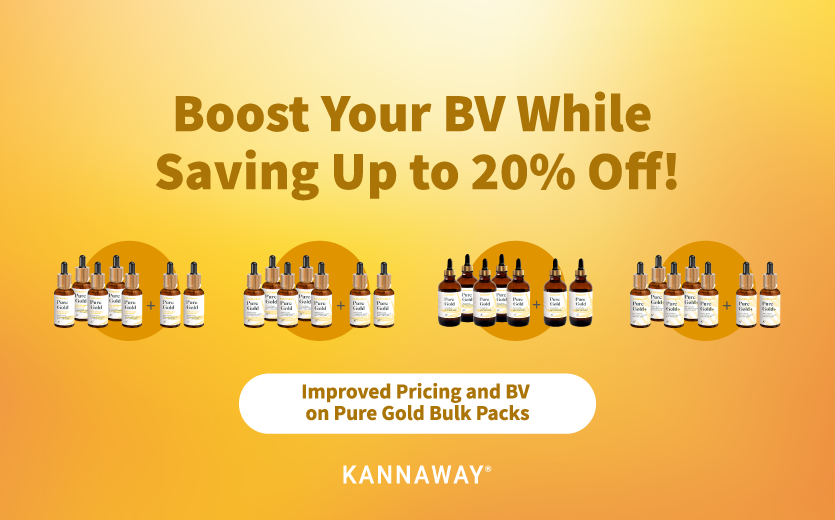 Introducing Lower Prices and Higher BV on Pure Gold Bulk Packs in Europe!
Exclusively for Europe, get ready for incredible savings and increased BV with Kannaway's improved Pure Gold 5+2 Bulk Packs! We are thrilled to announce new and improved pricing, offering up to 20% off the regular price and boosting the BV ratio up to 86% (compared to $USD). This is a game-changer!
Valid in: EUR
---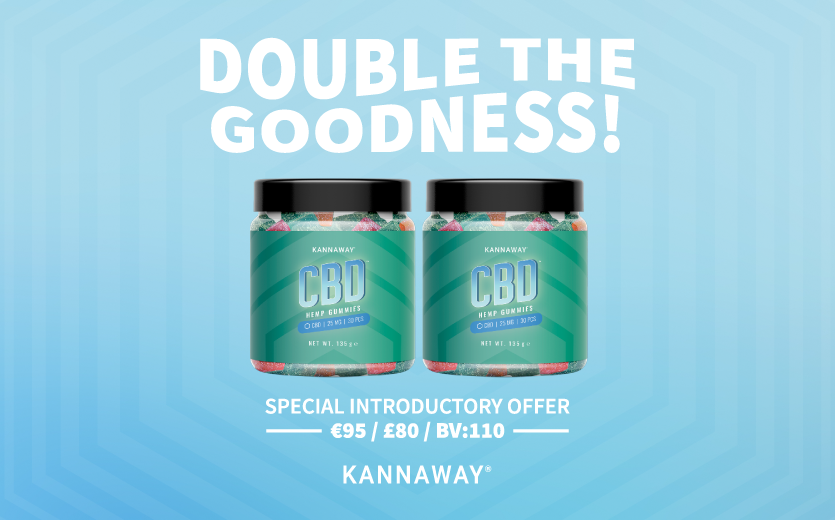 CBD Hemp Gummies available for Pre-Order in Europe!
Elevate your healthy hemp lifestyle on the go with Kannaway CBD Hemp Gummies, now available for PRE-ORDER in Europe! These new gummies come in a convenient jar of 30, with each gummy containing 25 mg of CBD. Don't wait any longer – login to your account and head over to the Kannaway store SPECIALS now to take advantage of our limited time introductory offer and treat yourself to two CBD Gummies at a discounted price while supplies last!
Valid in: EUR
Expires at 11:59 pm June 30, 2023. Promotions are subject to change or amendment at any time.
---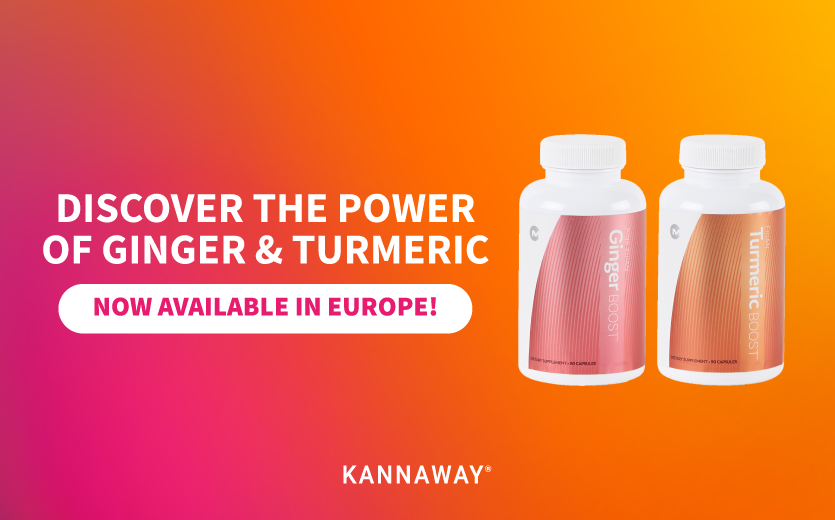 Discover the Power of Ginger & Turmeric - Available in Europe
Kannaway is thrilled to announce the launch of two of the world's most powerful organic superfoods, Turmeric Boost and Ginger Boost, in Europe! These potent micro-foods are grown in virgin volcanic Fijian soil, hand-cultivated, and are never exposed to pesticides, herbicides, or any industrial machinery, ensuring the highest quality and purity. These are not your modern grocery store variety; these heirloom seed products are uniquely potent and offer a multitude of benefits for a healthy lifestyle.

Check out our latest News Post below to learn more about these incredible superfoods! Or to purchase our Ginger Boost and Turmeric Boost capsules now, log into your account, head to the shop, and select the SPECIALS category.
Valid in: EUR
---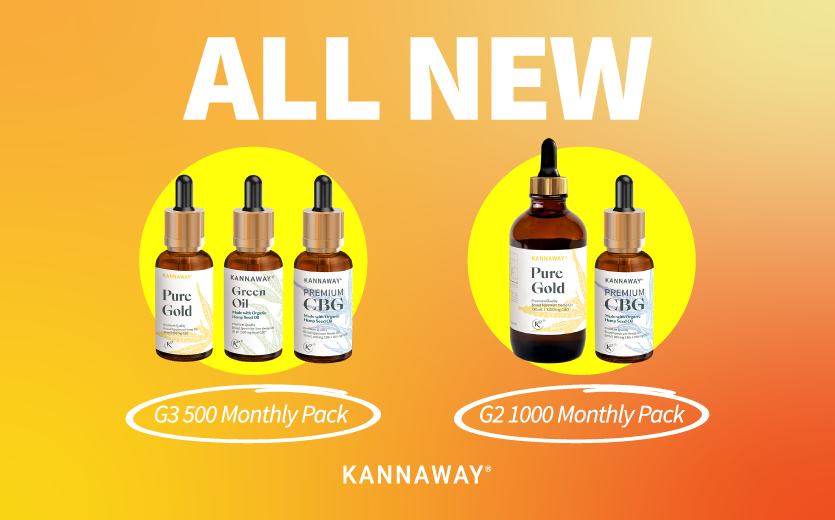 New Monthly Product Packs for Europe!
To celebrate our Entrepreneurs we've launched two new special product packs that combine our most popular products with the deepest discount and maximum BV! These monthly packs are also available on SmartShip, so don't miss out on this opportunity to boost your business and celebrate your hard work and dedication to entrepreneurship.
Valid in: EUR
---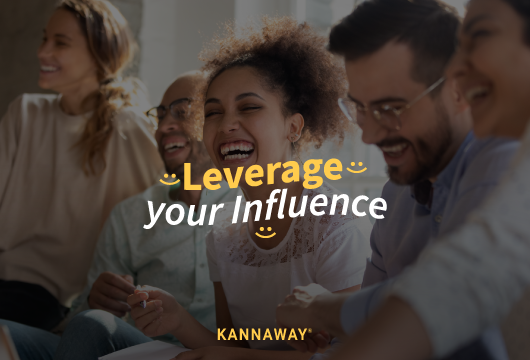 Join the Influencer Movement and Start Earning
Kannaway has cracked the code, bringing Network and Influencer Marketing together. Our unique approach blends Influencer Marketing with the residual income opportunities of Network Marketing for a winning formula. The result is a hybrid system paying a whopping 30% Revenue Share on deeply discounted Influencer Packs, as well as ongoing Residual Income!
Valid in: USA
These promotions are available while supplies last and subject to change or amendment at any time.
---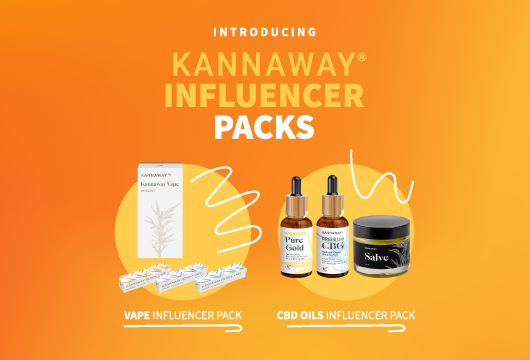 Introducing European Influencer Packs!
Align yourself with Kannaway to receive 30% Revenue Share on our deeply discounted Influencer Packs, and ongoing Residual Income! That's right! We'll share 30% of the total sales revenue directly with YOU – no hoops, hurdles, or gotcha's! And, at Kannaway, once your customer, always your customer!

Valid in: EUR
---
US BOGO Bonanza!
US BOGO Deals Include:
• 3g Premium Hemp Oil Oral Applicator $90 / 75 BV
• 3g Premium Gold Hemp Oil Oral Applicator $95 / 80 BV

Valid in: USA
while limited supplies last
---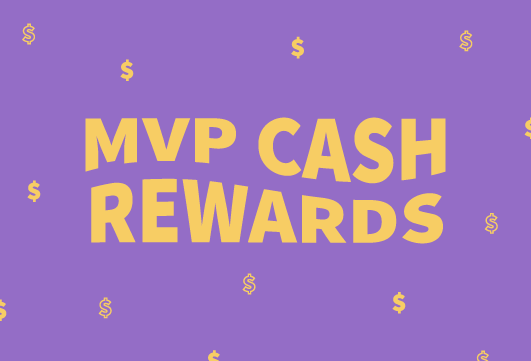 MVP CASH REWARDS
You can be a Kannaway MVP by sharing our life-changing products with your customers and Entrepreneurs. You earn points from each of our products listed below on a monthly basis. When you earn 3 points, you are an MVP for the month!!!
Valid in: USA, EUR, MX, ZA, JA
---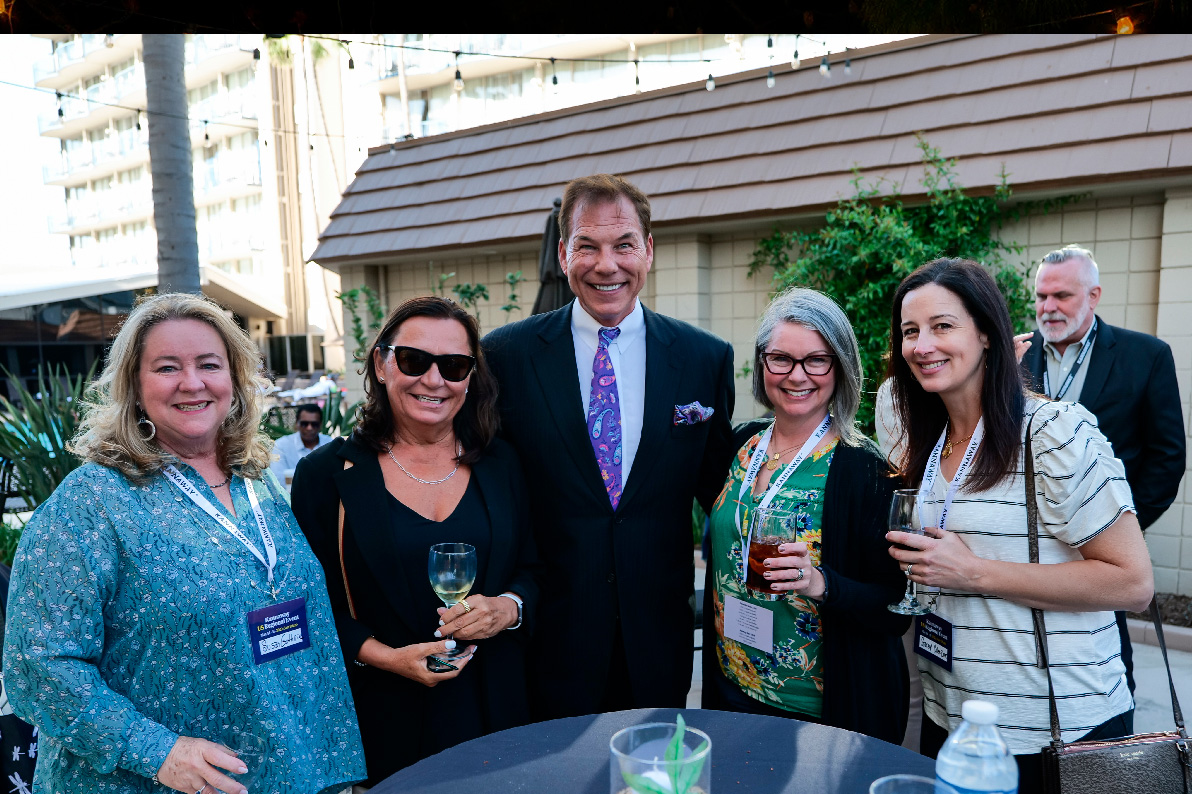 Set yourself up for success
and join Kannaway today!