Kannaway's Influencer Marketing Strategy comes to Europe!
Jan 31, 2023

Influencer marketing is taking the USA by storm! And now, we're going to take over in Europe and the UK too! At Kannaway, you can now enroll Influencers with our simple yet aggressive Influencer marketing strategy. Instead of bedazzling Influencers with Network Marketing Jargon, the strategy is easily understood by anyone of influence. Here's how:


Align yourself with Kannaway to receive 30% Revenue Share on our deeply discounted Influencer Packs, and ongoing Residual Income! That's right! We'll share 30% of the total sales revenue directly with YOU – no hoops, hurdles, or gotcha's! And, at Kannaway, once your customer, always your customer! As long as your customers continue to purchase products – ANY of Kannaway's products, you'll continue to receive residual income.* AND, you can also receive residual income for any other Influencers you bring to Kannaway.


*Amount of residual income varies dependent upon specific items purchased, total monthly sales volume, as well as other factors.


INTRODUCING KANNAWAY INFLUENCER PACKS
Vape Pack
1 x Hemp+ Vape Calm
1 x Hemp+ Vape Active
1 x Hemp+ Vape Sleep
1 x Kannaway Vape Style Kit*
Retail Value:
177,12€ / £148,79
Wholesale Value:
136,25€ / £114,45
Pack Price:
89,24€ / £74,96
*Vape Style Kit available with enrollment only.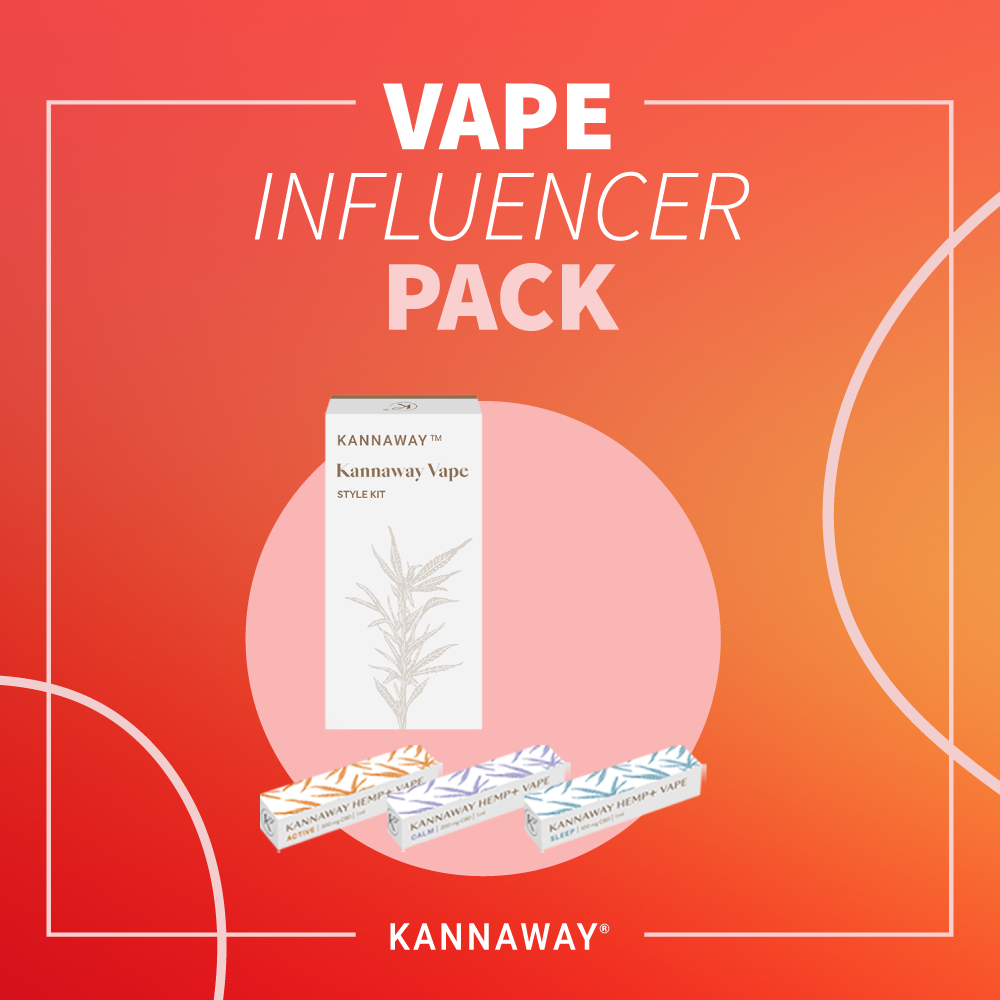 CBD Oils Pack
1 x Salve
1 x Pure Gold 500mg
1 x Premium CBG
Retail Value:
168,27€ / £141,35
Wholesale Value:
129,43€ / £108,73
Pack Price:
89,24€ / £74,96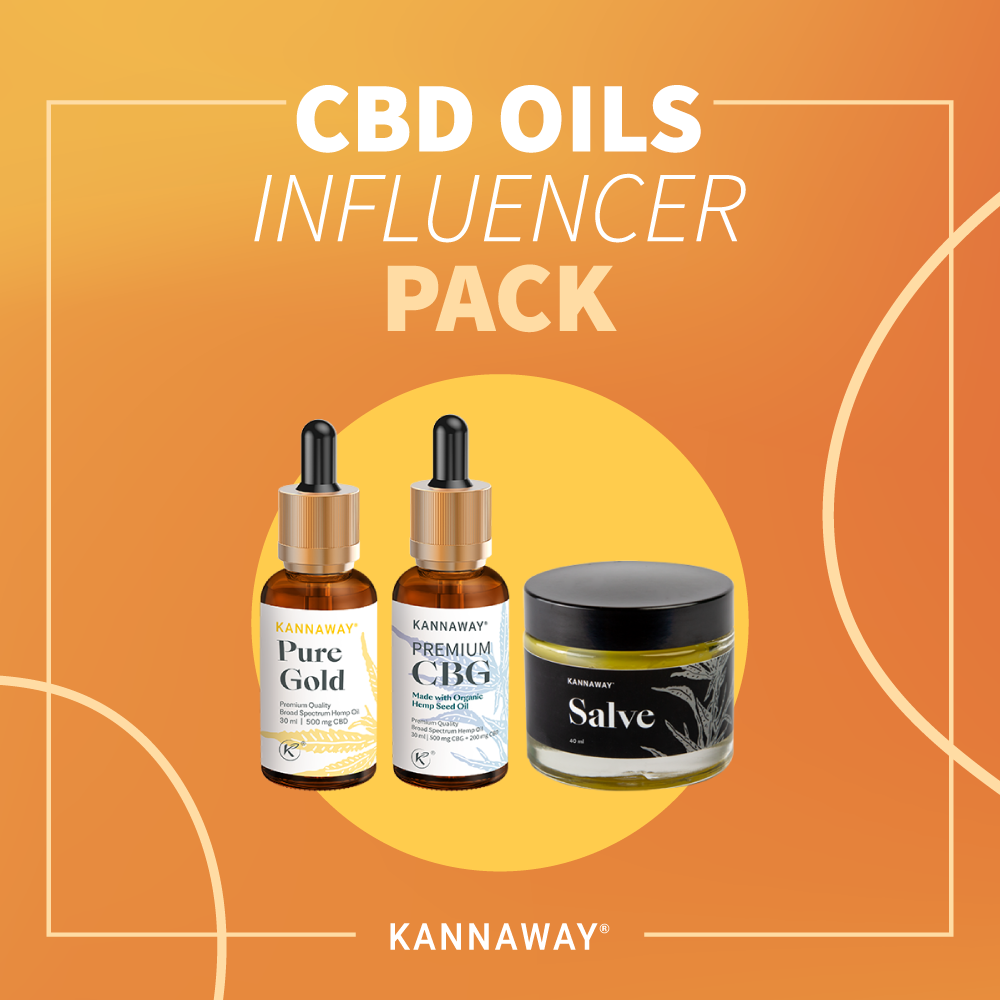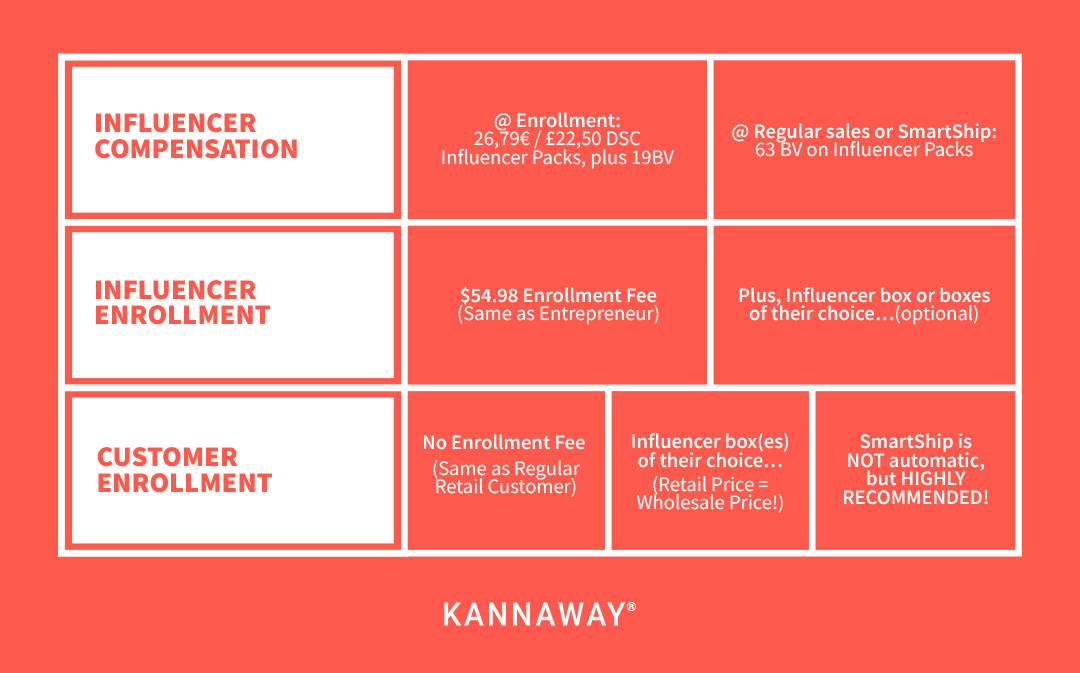 Just where can you find Influencers? They're everywhere! INFLUENCER: anyone with a large, medium, or small "captive" audience. Heck, you might just be an influencer too!

Social Media Personalities
Podcasters
Trainers, Speakers, Advocates
Pastors
Community Leaders
Bowling Club Presidents
Grandmas and Grandpas
The list goes on!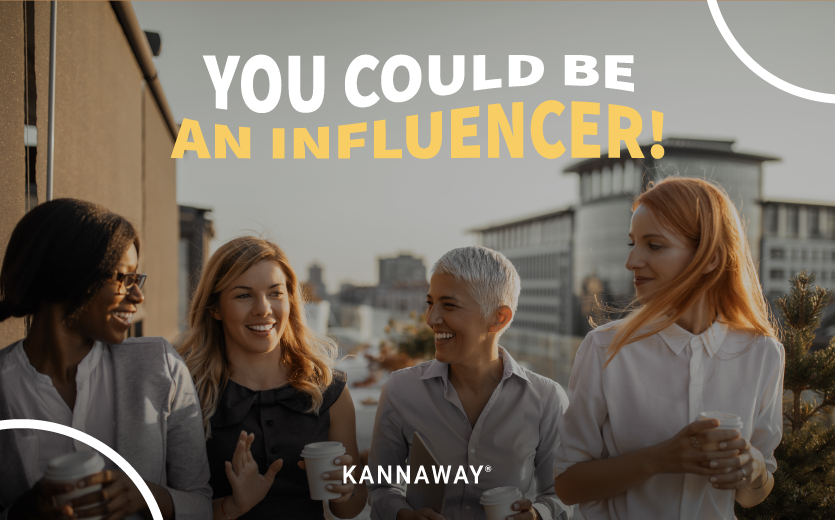 Please note, you must be logged into your account to access our Influencer Packs.